Biggest Lotto America Jackpots
Biggest Lotto America Jackpots
Since its launch on November 12, 2017, the multi-state Lotto America game has delivered multimillion-dollar prizes to lucky lottery players. Find out the biggest Lotto America jackpots of all time and read winners' stories.
The biggest grand prize that has been won to date stands at $40 million (with details below). While the jackpots don't roll as fast or as high as other multi-state lotteries, Lotto America has created a number of multi-millionaires over the last few years.
It's not just the grand prize that will land you a big windfall, the second prize payout of $20,000 is also impressive and can be multiplied depending on whether or not the All Star Bonus is played.
Read on to learn about Lotto America's biggest winners, how much they won and where they bought the lucky tickets.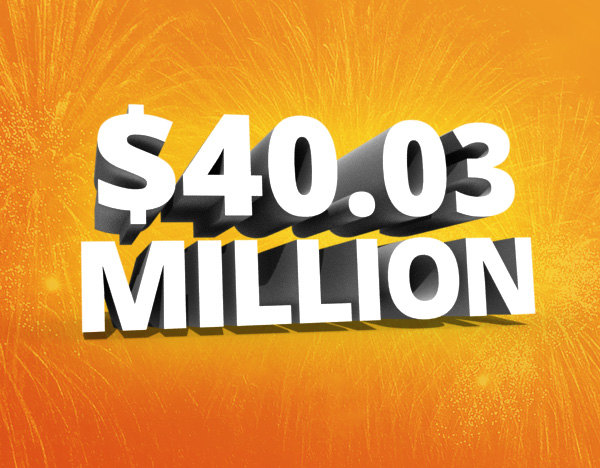 $40 Million Won in Iowa
Smashing the previous record by almost $20 million, this Lotto America jackpot was almost two years in the making.
It started growing after the previous win in July 2021, and was finally won in the spring of 2023 by a lucky ticket holder from Iowa. The jackpot had reached $40.03 million.
The winner purchased their ticket in Dubuque County, at Eichman's Bar & Grill, 11941 U.S. 3. Stacy Eichman, the owner of the bar, said: "Honestly, I'm still processing. It's hard to believe."
The cash option for the record-breaking jackpot was $21.28 million.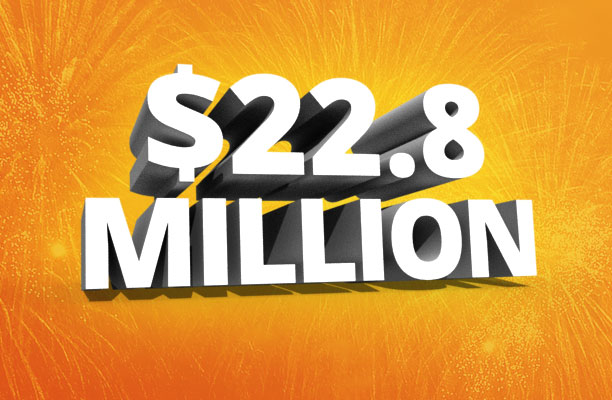 $22.8 Million Won by the Kujava Family
A brother and sister from the small town of Badger in northern Minnesota were the winners of the first Lotto America jackpot to be won on March 14, 2018.
Debbie and Dennis Kujava had been playing the lottery together for 20 years. Their long-time agreement that "if one wins, we both win" saw the siblings share the life-changing $22.8 million prize won on a ticket purchased by Debbie, 54.
She picked up the $7 bundle ticket on the spur of the moment at a Holiday gas station in Roseau. "I bought it and stuck it in my pocket and forgot about it, pocket's unzipped, whatever, could've lost it," she said.
She forgot about the ticket for a few days, but when she finally got around to checking it, she was in for a surprise.
"I looked again and I looked again and I looked again, turned off my phone and I looked again," she said. However, at the time she believed the ticket was worth $2 million. Finally, she arrived at her brother's home to announce: "I think we're millionaires!"
"Yeah, right," Dennis replied. "Well, she does play tricks on me," he said. "But I normally wouldn't be at his house at 8 AM," explained Debbie. Finally, Dennis's daughter Denise checked online and discovered the ticket's actual value was $22.8 million.
The family opted for the $13.5 million cash lump sum payout, which was $9.4 million after tax withholdings.
Dennis, a retired welder, shared his half of the prize with his two adult daughters, Denise and Deanna. Following the win, Debbie quit her job as a licensed practical nurse at Roseau Lifecare Medical Center, where she had been working 12-hours shifts.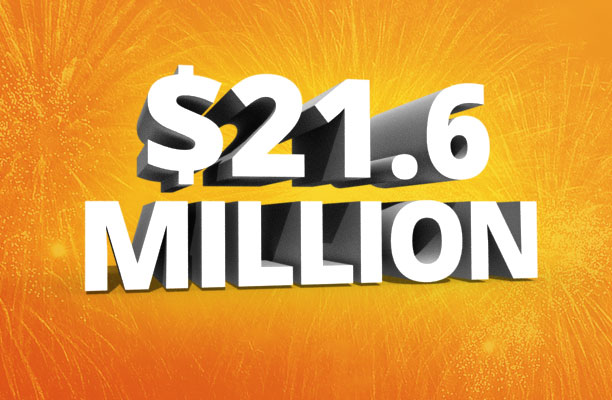 $21.6 Million Won by Jeffrey Love
Jeffrey Love of Elk River, Minnesota was the lucky winner of this huge Lotto America prize in the July 10, 2019 draw on a ticket he purchased at a Holiday gas station in Ramsey. He put the ticket in his car glove compartment and forgot about it for several days, until he remembered it on his way to work and stopped off at a store to scan it. The scanner alerted him to contact the Minnesota Lottery to claim a prize, so he checked the winning numbers on his phone and realized he'd matched all of them.
Not believing what he was looking at, he called his wife Vickie to tell her, "We have a situation." After she also checked the numbers "eight or 10 times," it started to sink in that they were new multimillionaires. Jeffrey called his workplace to say he would "be a little late," but before long followed up with a second call saying he was taking the day off.
The couple then wasted no time driving to the Minnesota Lottery office in Roseville to claim the amazing win. "I drive by the lottery office every day on my way to work and always say, 'One day ... one day,'" Jeffrey told Lottery officials.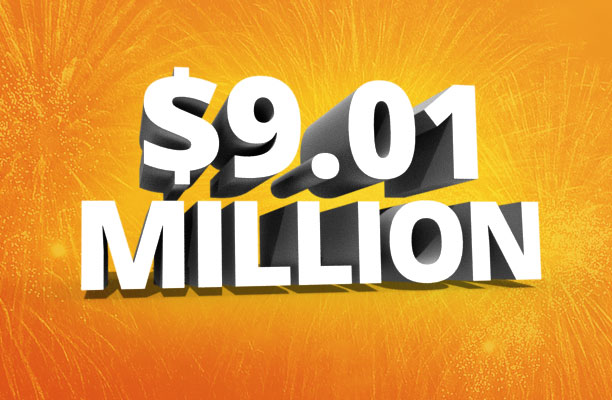 $9.01 Million Won by Rodney Young
Rodney Young took home this awesome prize on April 1, 2020, but it was no April Fool! He purchased the winning ticket at Blue Wing Market, 5716 McMinnville Hwy., in Woodbury, Tennessee.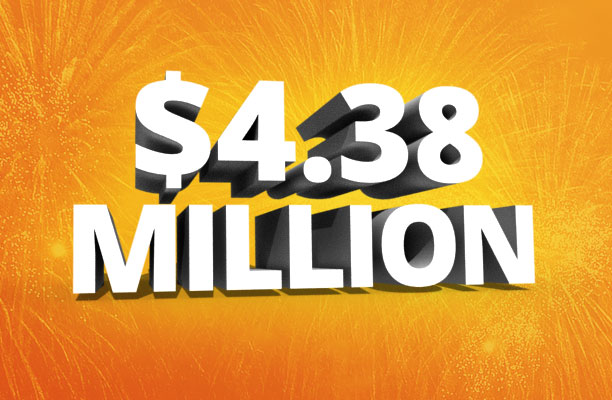 $4.38 Million Won by Chuck Anderson
Davenport, Iowa resident Chuck Anderson was Lotto America's very first jackpot winner on May 5, 2018, following the game's debut in November 2017. What's more, Anderson didn't even pay for the ticket - he received it for free as part of an Iowa Lottery promotion named "Lotto Surprise", which certainly lived up to its name. Anderson got his free play at the Kwik Star convenience store, located at 2850 W. Locust St. in Davenport.
He didn't check the winning numbers for a few days following the draw, and when he did check his ticket, he was in disbelief and looked at the numbers repeatedly. "I had to check them again," he laughed. "I had to look a couple times."
When Anderson met with the Iowa Lottery to claim his win, he still couldn't quite believe his good fortune. "I'm waiting until the money is deposited," he announced. "I won't believe it until it's there."
He opted to receive his winnings as the cash lump sum of $2.6 million. He said he had a team of legal and financial advisors and would invest the money for himself and his family. "I'm excited for the opportunity to help family and feel lucky to have won this prize," he said. "As a family, we're private people and don't want to change who we are."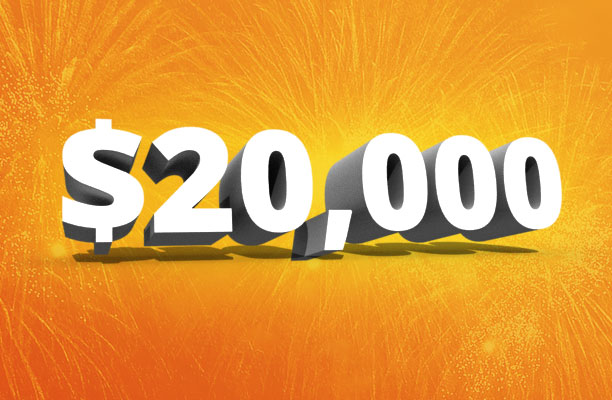 $20,000 Won by Brian Spicer
Brian Spicer of Des Moines, Iowa, hit a $20,000 payday in the January 6, 2018 Lotto America draw. Spicer bought his ticket at C Fresh Market, 801 University Ave. in Des Moines.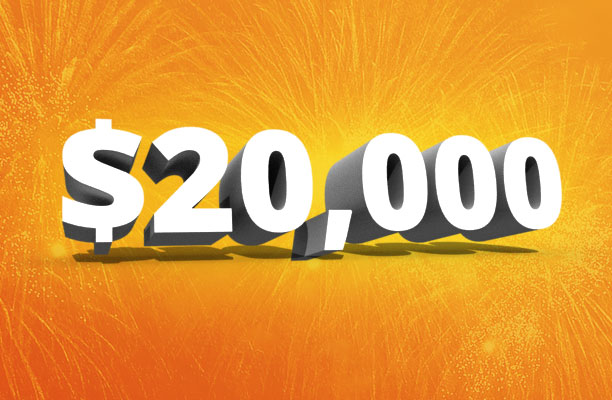 $20,000 Won by David Kokenge
Council Bluffs, Iowa resident David Kokenge took home a $20,000 Lotto America prize in the February 20, 2018 drawing. Kokenge, 66 and newly retired at the time of the win, was unable to believe his eyes when he scanned his ticket, "so I ran it through probably half a dozen times," he laughed. "It might have been more than half a dozen."